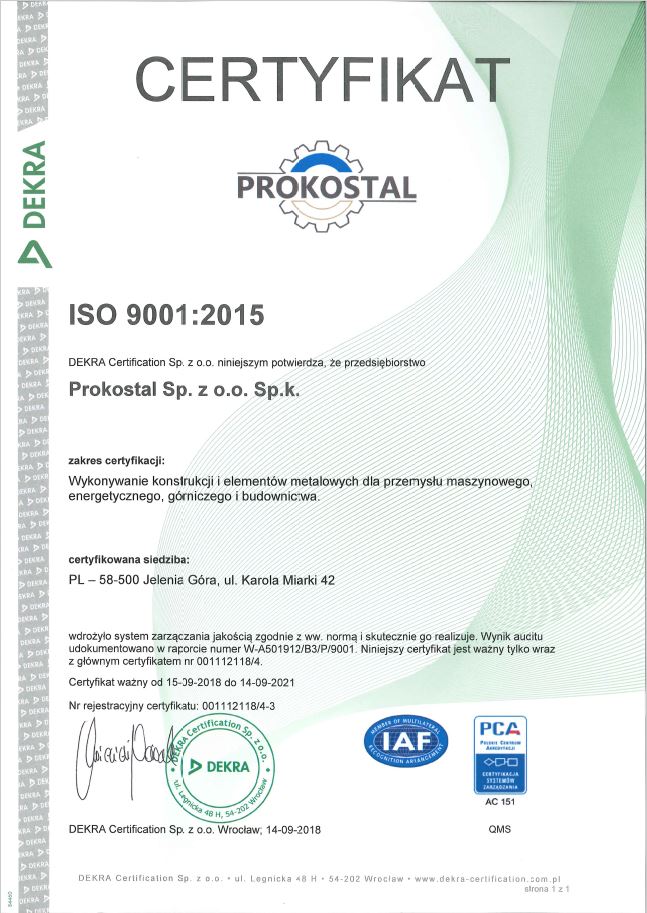 Since 2008, our company complies to processes in accordance with the quality system ISO 9001:2008 granted by DEKRA. In the field of welding Ładziński Group is certified to DIN EN ISO 3834-2, DIN EN ISO1090 (DIN 18800-7, class E), granted by the Welding Institute in Halle, which confirms the highest quality of our products. With these certifications, we can produce static and dynamic constructions, such as steel bridges, cranes, excavators and masts. Our company has also been certified according to DIN EN 15085-2 (granted by GSI SLV Halle) with the highest level of certification CL1 – which allows us to produce key components for railway vehicles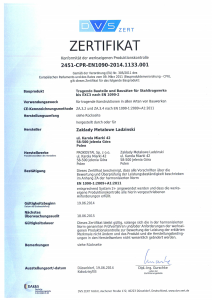 We enable the production of both static and dynamically stressed superstructures, such as:
steel bridges
cranes
gantry crane supporting beams
excavators
stackers
distribution masts for concrete pumps
movable constructions
aerial constructions
steel chimneys, extraction shafts
containers
Our personnel forms a highly qualified team and aims for the highest quality of our products.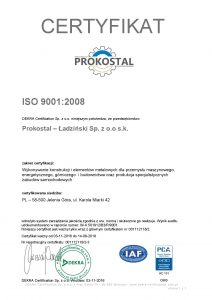 EN ISO 9001:2015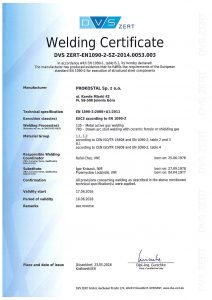 EN ISO 1090-2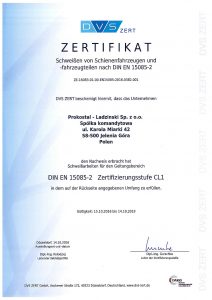 DIN EN 15085-2
(at the highest level of certification CL1)
Qualification certificate – Large establishments
Prokostal Sp.z o.o,Sp.k. – Download certificate: PL